MILDURA & DISTRICT BALLET GUILD INC
Mildura Ballet & Dance Guild Inc. is a not for profit organisation offering Classical Ballet, Contemporary, Jazz,
Hip Hop, Tap, Character and Tiny Tots. Established in 1959, the Guild endeavours to promote and foster the art
of dance in varied forms of expression for the enjoyment of all children. The Guild employs professional dance
teaching staff with the administration operated on a voluntary basis.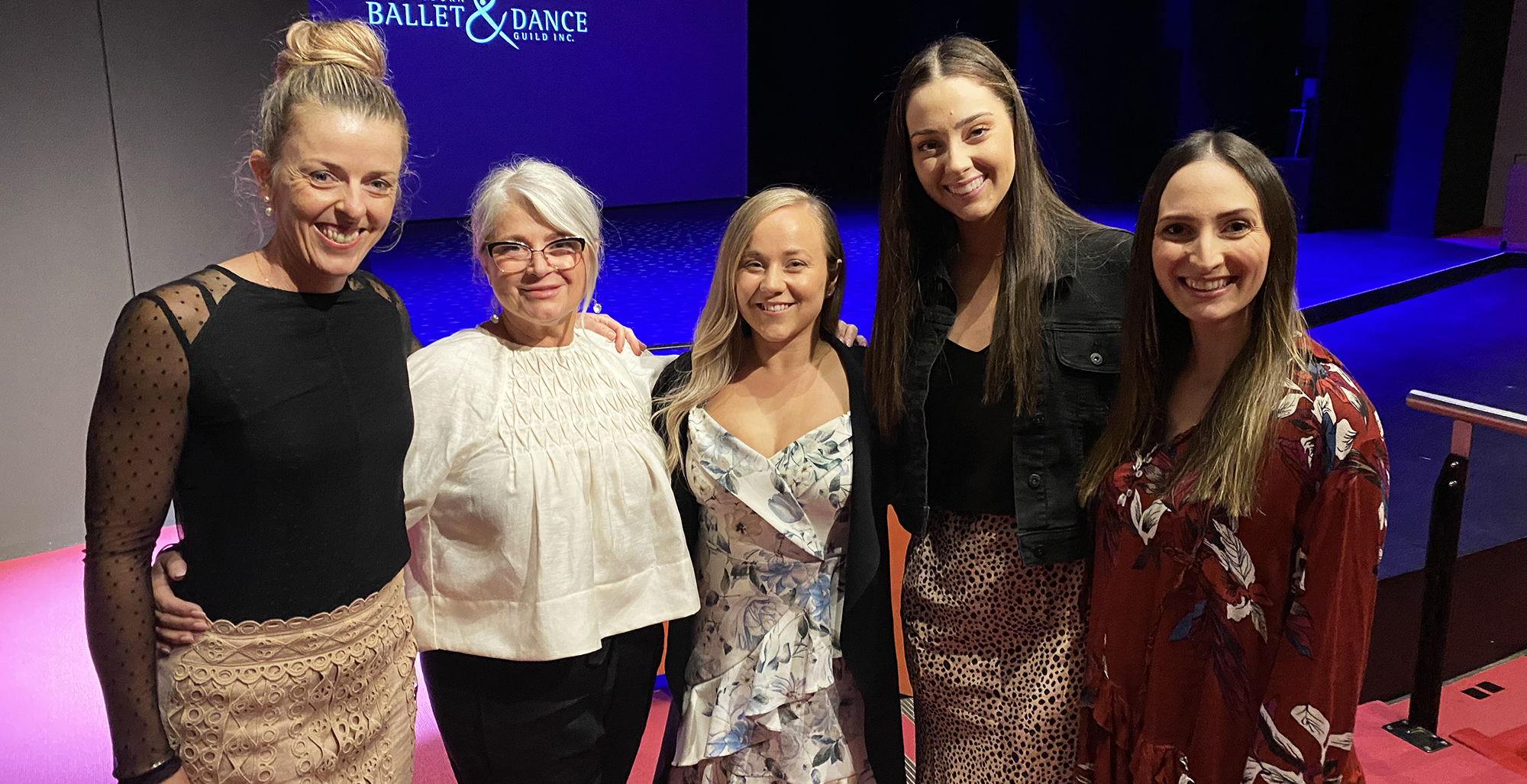 HISTORY
The Formation of the Mildura and District Ballet Guild – the first year – 1959
The formation of the Mildura and District Ballet Guild in 1959 was the result of much ground work in the previous year and, indeed, owes much of its existence to the tenacity of one woman, Joyce, Mrs. Lester Davey. From its beginning this area has had a rich arts community. Plays, music and dance have been an ongoing part of the lives of many of its residents. Dance, in its varying forms has been an integral part of the culture.
By the 1950s there were still several teachers of what was then called 'musical comedy dancing'. Today we would see it as a mixture of classical and modern ballet, jazz, tap, and any other form of dance expression. The only school working solely in a form of classical ballet was that run by Joseph Ambrazas and his wife, Hildegarde.
Sometime in 1958 a young student, Maria Andriske, was taken by her mother to the Borovansky Ballet School in Melbourne and there impressed Madame Cuinovas. Madame had known Joseph Ambrazas in Europe and, although associated with the stage, he was not trained as a dancer. This report sealed the end of the Ambrazas school and the search was on for ways in which to create a legitimate alternative.
Finally, through Mrs. Lester Davey, the services were obtained of a qualified young woman who had a ballet school in Broken Hill. She was to fly to Mildura once a week to take classes in St. Margaret's Hall which had been used for ballet classes for many years. The Hall's floor was reasonable, its space good, and pews could be turned around to make excellent barres. After several visits it was obvious that this was not a practical arrangement nor was it going to be a financial success. It was clear that there was a new and eager generation of parents and children in the district wanting to learn ballet. Perhaps this had been ignited by a recent visit and performance by Laurel Martyn's Victorian Ballet Guild.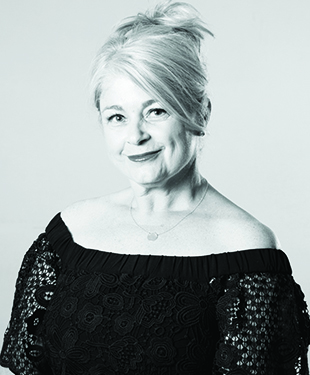 (ARAD RTS) Classical Ballet
Janine Kerr  started as a student with the guild in 1971 and during this time studied the Royal Academy Of Dance syllabus. At the age of 13 she became the youngest student teacher for the school and continued teaching as a junior teacher until 1984.
After a change of career she returned to the guild in 1998 and successfully completed her training as a Royal Academy Of Dance teacher. In 2014 Janine was awarded the prestigious Elliott award for outstanding contribution to the arts and for the past 23 years has called the guild her working sanctuary.  During this time, Janine has passed on her wisdom & love for dance to thousands of children, some of them pursing extremely successful careers in dance both in Australia & overseas
"Without passion there is no love, without love there is no reason".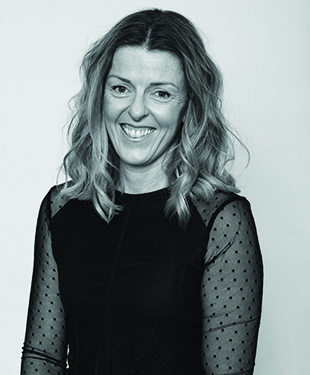 Mrs Libby Kennedy

(B/Ed, CSTD, T/TD) Senior Jazz & Tap
Mrs Libby Kennedy began teaching tap and jazz at the MBDG in 2006. She began her dance career at the age of five at a small suburban school in Melbourne. She continued dancing throughout her childhood, completing exams in tap, jazz and classical ballet. After completing her Bachelor of Education at Melbourne University, Libby furthered her dance training with a year of full time dance at the Dance Factory in Richmond, Melbourne.
Libby moved to Mildura in 1999 and after a few years of group fitness teaching, Libby met Janine Kerr, who on behalf of the Guild was looking for a new tap teacher. From that moment the MBDG became an essential part of Libby's life. She has an undying passion for all things dance, and has been the senior jazz and tap teacher ever since.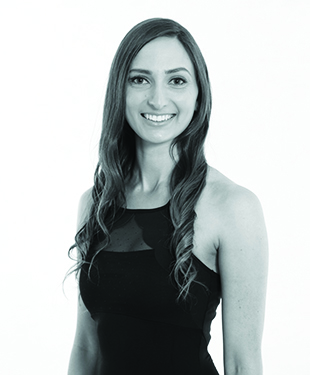 Mrs Melissa Deluca started as a student at the Mildura Ballet and Dance Guild in 2006 participating in genres Jazz, Tap, Ballet and Contemporary and this is where her love for dance, especially Jazz and Tap, blossomed. After dancing for a few years with MBDG, she began student teaching under the guidance of Mrs Libby Kennedy. Teaching brought her an incredible amount of joy and fulfilment that she then was incredibly thrilled to start teaching the Jazz and Tap junior school. Melissa has participated in both CSTD and Tapatak Oz Tap examinations throughout her time as a student at MBDG. In Melissa's spare time you'll find her enjoying quality time with her family and friends.
Miss Gabi Millen

(ARAD RTS) Baby Ballet, Hip Hop & Junior Contemporary
Gabriella has been a student with the Mildura Ballet Guild since the age of five beginning her dance journey with classical ballet and eventually joining contemporary, tap & jazz. At 15 years of age she was given the opportunity to student teach, where she assisted in baby ballet and classical ballet. Along the way she completed many tap and classical exams including RAD Advanced 2.
In 2017 she moved to Sydney after being accepted into Alegria Dance Schools full-time classical program, taking the first step towards a professional career, studying under Hilary Kaplan and Archibald McKenzie. Unfortunately due to an injury she had to make the decision to move back home during her second full-time year. Gabriella has now earned her ARAD RTS credentials and is now the baby ballet, hip-hop and junior contemporary teacher with the Mildura Ballet Guild.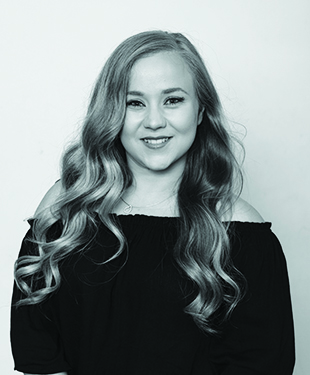 (B/Ed – B/Arts) Senior Contemporary
I began my dancing journey at the guild in 1995 where I studied Ballet, Tap and Jazz, I commenced contemporary when I was old enough at 10 (2001).  I commenced student teaching in 2005 (as a ballet student teacher).  Over the years I have been lucky enough to teach ballet, contemporary and tap at the guild.
In between studying at university and travelling across the world, I began working as a senior teacher at the guild.
I have gained a double degree at Monash University – Graduated with a Bachelor of Arts and Education, majoring in Psychology, completed by Advanced 2 Royal Academy of Dance & am also trained in AMEB Singing and AMEB Piano.
I have had the honour of receiving the following accolades as a student at the guild:
– Sunraysia ballet award winner x4 2007, 2008, 2009, 2014
– Fran Gallaghar x2 2009 and 2014
– Ivan and Audrey Gates x1 2009 (song and dance award at the eisteddfod)
I love teaching & the freedom of expression that comes from dancing, connecting to an emotion, storyline or piece of music and being able to just let go.  I aim to pass on my love of dance to all my students.
"Without the dance foundation I built with the help of Mildura Ballet Guild, I wouldn't be the professional performer I am today."
"It is a wonderful learning environment and dance is thought at such a high standard by the best teachers Mildura has to offer."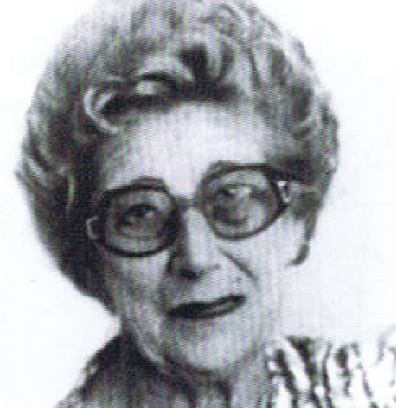 Tribute to Fran Gallagher 
Fran was the Ballet Guild pianist from the time of Algeranoff to Michelle Robinson and was a devoted and wonderful woman who produced an endless stream of beautiful music for the ballet students to dance to. Fran believed in the importance of fun and laughter, that art should express beauty and passion in all its forms. Fran's photo is in the rehearsal studio and we still sense her presence with us today watching over and accompanying our dancing. The Major classical ballet award of the Guild is named in her memory.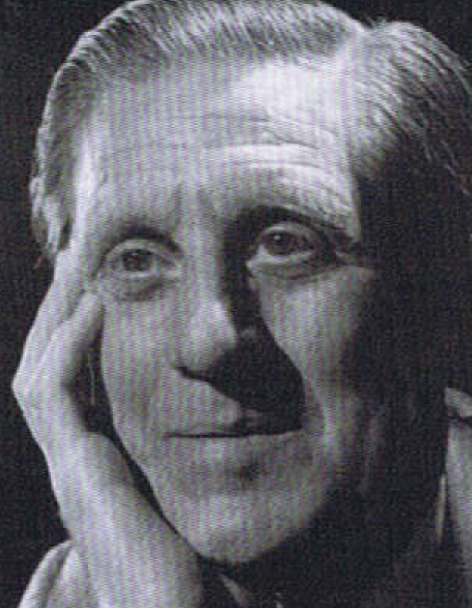 Tribute to Algeranoff 
"Maestro" as Algeranoff was known to his ballet pupils, taught and choreographed for the Mildura and District Ballet Guild as it was known, from 1962 until his untimely death in a car accident in 1967. 
Born in England, Algeranoff's career started when, still in his teens, he became first a character dancer in the company of the great ballerina Anna Pavlova. Here and in following companies, ie: de Basil's Ballet Russes, working under famous choreographers Fokine, Massine and La Nijinska, he not only amassed an immense knowledge and vast experience but his world wide travels brought him in contact with ethnic dances in many parts of the world. He worked with many of the greats of Japanese traditional dance and of Spanish dance. 
Algeranoff decided in his later years that one of his main tasks would be to bring the wonder of ballet to the children of the north-west Victorian area. He is reported to have said, "It is fascinating to pass on to children the roles I have danced myself… I have amassed a heritage in ballet from masters whose ideas and conceptions must be passed on and not allowed to die." 
It is in his memory that the Guild hands out annual awards to dance students who continue to show this heritage and promise as young dancers.